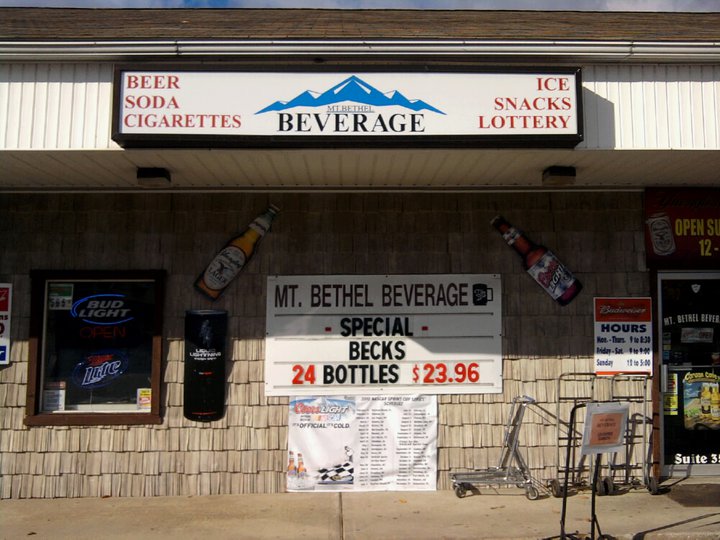 Check out our website to find a complete list of our inventory, including whats in our cooler,  weekly specials and monthly winners!  We offer a wide selection of domestic beers, imports, microbrews, and seasonal specials (including Oktoberfest, Winter ales, Summer brews and more!). We also have a range of non-alcoholic beverages, including: NA beers, soft drinks and water. All of our tobacco products are listed at state-minimum price and we carry all major brands, including generics.
We offer weekly specials and everyday low prices. Stop in to stock up for your next gathering, find out about non-advertised specials, or just chat with our friendly staff! Anytime you stop by our store you'll be greeted with a smile.
We are proud to serve the Mount Bethel area. If you don't find what you're looking for, ask one of our employees and we will order it for you.
---
Our Beer
Browse a list of beverages that we typically have in stock. Actual in-store availability may vary.
Traveling Tees
Email your pics wearing one of our shirts from around the world and we'll feature you on our page! If you don't have one, stop in for a shirt today.
Raffle Items
Every month we raffle off an item from your favorite beverage companies. Stop by for a chance to enter today!
Visit the Store
Conveniently located near the 512 and 611 intersection in Mt. Bethel, PA.